Company Overview
Sharp Plywood has been manufacturing beautiful veneer panels for over 65 years. During this time we have assembled one of the most diverse and modern manufacturing plants in Australia. We have three outlets in Queensland and strong relationships with distributors in Sydney, Melbourne and Adelaide.
We work closely with veneer merchants throughout Australia and the world to source the very best veneers available. We produce in-house the layons allowing us to closely control the quality, colour and grain matching for both natural timber and reconstituted veneers to ensure your design is aesthetically pleasing.
Environmental and sustainable forests are very important to us. We stock and pressed on Australian made Particleboard, E-Zero MDF or VOC-free Hardboard surface layers, and various 'A' grade Plywood. Even the glue used is environmentally friendly and complies with the Australian standards.
We distribute a large range of Plywood, Marine Plywood, Particle Board, Veneer Plywood, MDF, X-Board Plus and Melamine throughout Australia.
Combine this experience with the knowledge from our staff many of whom have been with the company for over 20 years and you are guaranteed of a successful professional outcome. Please call, email or view our website and let us help you with your wood panel challenges.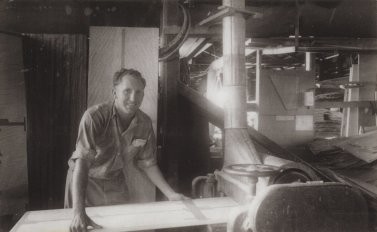 Awards
Designex 2009
New Product Award Winner with X-Board Plus
* * *
FIAA Queensland Excellence Awards for Furniture and Furnishings 2003
Excellence in the Manufacture of Overlayed Panels for Melamine Face, Veneer Face and Engineered Wood Products
* * *
FIAA Queensland Furniture Awards
Winner 2004 for Supplier of the Year